CURRICULUM VITAE

STEVEN H. WEEDEN, M.D., P.A.

OFFICE ADDRESS:

Adult Orthopaedic Reconstruction

The Texas Hip and Knee Center, L.L.P.

750 8th Avenue, Suite 400

Fort Worth, Texas 76104

817-877-3432

Recent National and International Presentations
Read more…
Assistant Clinical Professor

Joint Reconstruction

Clinical Specialty & Interests

Total Hip Replacement
Hip Resurfacing
Total Knee Replacement
Computer Assisted Navigation
Arthroscopy / Cartilage Resurfacing
Revision Hip & Knee Replacement
Read more…
Dr. Vijay C. Bose, MS (Orth); DNB (Orth);

M.Med.Sci (Trauma) Birmingham; MCh (Orth) Liverpool; FRCS (Orth) U.K

Dr. Vijay C.Bose practices at the Apollo speciality Hospital , India and is the chief surgeon
of the Joint reconstruction unit, Chennai ( JRGC). His special interest is in hip
reconstruction of the young patient. This unit attracts patient from all over the world for
hip reconstructive surgery. He has been involved with hip resurfacing for more than 15

years and has now performed more than 2000 hip resurfacing surgeries. He has the largest experience
of hip reconstructive surgery in Avascular necrosis (AVN), Coxa Vara & Ankylosing spondylitis.
Read more…
2/16/2011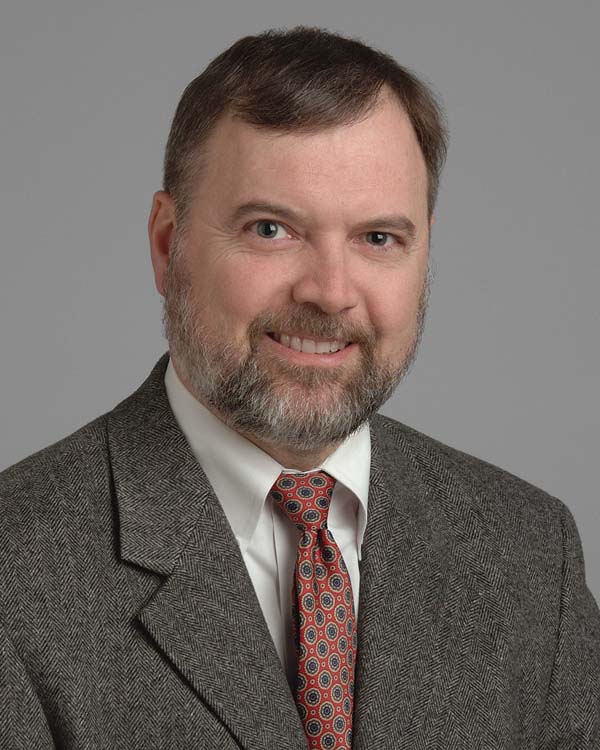 I am an orthopedic surgeon at the Cleveland Clinic in Cleveland, Ohio. I do most of my
surgery at Cleveland Clinic's Euclid Hospital, a beautiful site on the shores of Lake Erie
a few minutes from downtown Cleveland.  I have performed over 900 BHR's at Euclid
Hospital since the device was approved in May 2006. I have been amazed at my patients'
return to function and the strikingly low rate of complications (1 fracture, 1 infection, 1
revision), which is far less than expected with this procedure or indeed with total hip
replacement.
Read more…
California Pacific Medical Center Offers New Hip Treatment for Active Patients
Birmingham Hip Resurfacing
At age 45, Buzz was having a hard time getting around because of a burning pain in his leg.
Sitting in meetings was challenging, and even more devastating to his quality of life, he had
difficulty sleeping. At 6 feet 9 inches tall, Buzz had been a basketball player for the
University of California, as well as professional teams. Although he was in good health, the
combination of genetics (both grandparents had hip issues) and his active lifestyle resulted in osteoarthritis
in his hip at a young age, which limited his ability to enjoy a very full life.
Read more…
The Clinical Experience:
Dr. Clarke has performed hundreds of resurfacing procedures and has one of the longest
and largest experiences of Hip Resurfacing in the entire USA. He has implanted several
different types of total hip resurfacing in the past and currently uses the FDA approved
Birmingham Hip Resurfacing manufactured by Smith & Nephew.
Read more…
Craig J Della Valle – added May 2011

Rush University Medical Center, Chicago, Illinois, United States

Craig Della Valle, MD, is a native of New York and received his undergraduate and medical
degrees from the University of Pennsylvania in Philadelphia.  He completed his residency
at the Hospital for Joint Diseases in New York City.  During his residency he spent a full
year devoted to clinical and basic science research in the field of adult reconstructive
surgery.  Dr Della Valle completed a fellowship in adult reconstructive surgery at
Rush-Presbyterian-St. Luke's Medical Center and Central DuPage Hospital, Chicago,
Illinois.
Read more…
CV De Smet
ANCA BVBA, Dr. Koen De Smet
Orthopaedic & Trauma Surgeon.
Staff member General Hospital "Jan Palfijn" of Ghent.
Consultant Elisabeth Hospital of Sijsele.
Ex-staff member University Hospital of Ghent.
Director ANCA-Clinic.
Subspecialties:
Resurfacing
Primary and Revision hip surgery.
Open dislocations of hip, Ganz-osteotomy of the hip
Read more…
Dr. Thomas Gross is a specialist in joint replacement surgery of the hip and knee. He has been in private practice in Columbia, South Carolina with Midlands Orthopaedics, a premier group of orthopaedic subspecialists, since 1994.

He attended medical school at Johns Hopkins University, and completed his orthopaedic surgery residency there as well. During ten years at America's most renowned medical training centers, he was able to learn from some of the world's leaders in medicine, surgery and especially joint replacement. Under the influence of experts such as Drs. Brooker, Riley, Krackow and Hungerford, he began developing an interest in complex joint reconstruction and joint implant design.
Read more…
CURRICULUM VITAE 
NAME:  Riyaz H. Jinnah, MA, FRCS, B. Chir, FAAOS
Read more…
Born October 27, 1960, Cleveland, Ohio

Partner, Colorado Limb Consultants

Director, Avascular Necrosis Clinic

Member, The Denver Clinic for Extremities at Risk

Board Certified Orthopaedic Surgeon, 2000
Read more…
John S. Rogerson, M.D., graduated Phi Beta Kappa magna cum laude from Dartmouth College

with a Bachelors of Science degree and as a Rufus Choate Scholar. He received his medical

degree from the University of Iowa Medical School and was a member of the Alpha Omega

Alpha medical honor society. His internship was completed at McKennan Hospital in South

Dakota and his orthopaedic residency the University of Wisconsin Hospitals. Dr. Rogerson is

board certified by the American Board of Orthopaedic Surgery and serves as a clinical

assistant professor at the University of Wisconsin, School of Medicine.
Read more…
William Macaulay, M.D., The Nas S. Eftekhar Professor for Orthopaedic Surgery at NewYork-

Presbyterian Hospital at Columbia Univeristy, has been Director of the Center for Hip and

Knee Replacement (CHKR) and Chief of Adult Reconstruction (Hip and Knee) at Columbia

since 2001.  Dr. Macaulay is a College of Physicians and Surgeons (Columbia University)

graduate and completed his fellowship training in 1999 at the Hospital For Special Surgery.
Read more…
Joint Replacement / Resurfacing and sports Surgeon
FRCS (Orth) U.K., FRCS (Surg) U.K, Dip. Sports Medicine U.K.

MS (Orth) Bombay, D (Orth) Bombay.

Dr Malhan completed his MS in orthopaedics in one of Asia's premier institutions – King

Edward Memorial Hospital, Bombay. He quickly progressed to become a junior consultant

and lecturer in orthopaedic surgery at the same institute. His interest in joint replacement

and sports surgery took him overseas where he spent nearly 7 years training in some of

the best centers for joint replacement and resurfacing surgery including the Robert Jones and Agnes

Hunt Hospital, Oswestry, U.K.
Read more…
Board certification
ABOS, 1995 Recertified, 2005
EducationMedical SUNY – Buffalo, Buffalo, NY MD 1983-1987 Internship Millard Fillmore Hospital

Buffalo, NY General Surgery 1987-1988 Residency SUNY – Buffalo , Buffalo, NY
Orthopaedic Surgery 1988-1992 Fellowship University of Toronto/Mt. Sinai Hospital ,
Toronto, Ontario, Canada Total Joint Replacement/Adult Reconstruction 1992-1993
Read more…
Dr. Mont is a fellowship-trained orthopedic surgeon with extensive experience in total joint replacement and reconstruction.  He received his fellowship training in reconstructive surgery at Johns Hopkins Medical Institutions.  He specializes in complex total joint revisions and actively participates in many different research studies in the areas of joint preservation and replacement.As a partner in care, Dr. Mont ensures that the referring physician is kept abreast of the status of each patient from diagnosis through treatment and recovery.
Read more…
Curriculum Vitae
James W. Pritchett, MD
Office:  901 Boren Ave, #900, Seattle WA  98104
12333 NE 130th Lane, #400, Kirkland, WA 98034
Read more…
Dr. Scott Rubinstein, a native of Chicago, completed his orthopaedic residency in Milwaukee.
He then went to Edinburgh, Scotland, where he was fellowship trained in Nottinghamd,
England, and Basle, Switzerland. Upon his return to the United States, he was fellowship
trained in reconstructive hand surgery in Grand Rapids, Michigan.
Read more…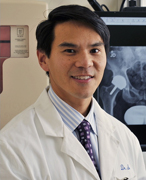 Dr. Edwin P. Su was educated at Harvard University, where he graduated Magna Cum Laude
with Highest Honors in Biology, and Cornell University Medical College, where he was
elected to the prestigious Alpha Omega Alpha society. During his residency training at the
Hospital for Special Surgery, Dr. Su received the Jean McDaniel award, given in recognition
of his commitment to patient care and teaching. While a fellow in adult reconstructive
surgery at HSS, Dr. Su trained in the latest techniques of hip and knee replacement,
minimally invasive surgery, joint reconstruction, and revision hip and knee replacement. He
has also performed additional training in hip surface replacement.Dr. Su has a particular interest in treating young, active patients with hip and knee arthritis, offering both
non-surgical and surgical management. He strives to individualize each patient's treatment to match their
specific needs.
Read more…
Subspecialty:
Adult Hip and Knee; Arthritis
Board Certified; American Board of Orthopaedic Surgery
Internship & Residency:
UCLA Medical Center and Affiliates
Medical Degree:
UCLA Medical School
Undergraduate Degree:
Stanford University
Specialty Societies:
American Academy of Orthopaedic Surgeons, American Orthopaedic Association, Orthopaedic
Research Society, Orthopaedic Research and Education Foundation, Hip Society, Knee
Society, American Association of Hip and Knee Surgeons, Western Orthopaedic Association,
California Orthopaedic Association
Read more…